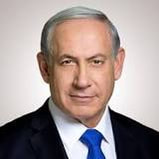 This guy is a war criminal. He is directly responsible for genocide, ethnic cleansing and apartheid in Palestine. What does the US do? We give Israel $3.8 billion per year and Congress gave him 25 standing ovations when he spoke here in 2015.
In addition to this brutal leader in Israel we now have Trump in America. They seemed joined at the hip with separation walls, military mite and national supremacy. Trump recently did a $multibillion weapons deal with Saudi Arabia -- a country directly responsible for starvation in Yemon.
Saudi Blockade of Yemen Threatens to Starve Millions, U.N. Says ...
If we do not act soon and decisively, the forces of evil will totally consume the heart and soul of America. It could well be too late. The fascists takeover is almost complete. It was brilliantly orchestrated : not only did we walk into the cell willingly, we have closed the cell door and ​are now reaching through the bars to turn the key.
Disinformation and cognitive dissonance have given birth to a new America -- one that is firmly entrenched in secrecy, fear, threat, predatory practices, wanton greed, oppression, off-the-charts income disparity, depravity, psychopathy, fascism and death.
WHY?
Because Americans have chosen to live in denial.​
---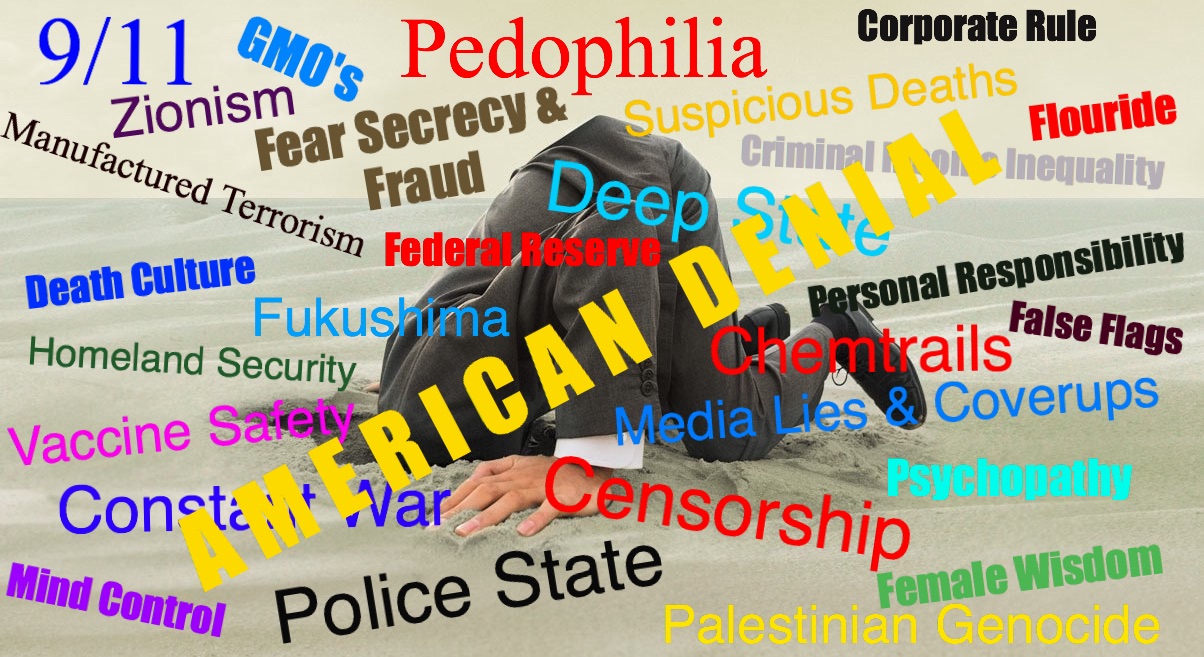 IMO (in my opinion) America has become a pawn for Israel's Defense Ministry. Our soldiers die and our country has become bankrupt fighting wars in the Middle East that coincidently have neutralized most of Israel's enemies. While committing genocide in Palestine, Israel is the recipient of 1/3 of all of our foreign aide. We allow Israel to develop nuclear weapons while we threaten Iran with war for doing the same thing. The Mossad, the CIA and Black Ops are words that can all be used interchangeably. AIPAC requires our Congress to pledge allegiance and often subservience to Israel. They even help write US legislation.
One such law is
The Israel Anti-Boycott Act which was introduced by Democratic Sen. Benjamin Cardin on March 23rd and was drafted with the help of AIPAC. I
t makes it illegal to protest Israeli actions or boycott Jewish products.
They, along with the Jewish Defense League (JDL), have directly violated the Free Speech rights of several speakers and an audience's rights to hear. Let's not excuse Southern Poverty Law Center from this group (SPLC). What started out as a legitimate organization to 'out' various hate groups like the KKK has redefined its scope. Now several non-violent organizations that dare to criticize the government and Israel are considered hate groups like Lew Rockwell, and We Are Change.
Isn't it amazing that this site lists the hate groups but not live links so people could readily verify the bullshit?
The fact that this hate map was
written and designed by CNN
(the main purveyor of fake news) should tell you something. They use their influence to cancel venues of those who are expected to speak critically of Israel -- BEFORE THEY SPEAK. I have observed this myself on several occasions. It seems that diplomatic immunity has been granted to these forces as continual Free Speech violations are never prosecuted. I wonder how Bernie Sanders weighs in on these issues?
And of course we all know that
Rachel Corrie
(a US college student and pro-Palestinian activist) was accidentally crushed by an Israeli armored military bulldozer intent on demolishing Palestinian homesteads in the Gaza strip.
The Elite along with these Zionist forces now control our government, our military, our media, our universities, our banks and through corporate media are engineering your perceptions in an attempt to control your mind and thus your opinion.
Do you think most Americans want constant war, a police state, media deceptions, censorship, website blacklisting, economic struggle and the rape of the world's occupants and Mother Nature by millionaires, billionaires, trillionaires and a government that works for them? Yet here we are.
Congress is gangrenously corrupt. A recent example is
HR 3364
, a saber-rattling sanctions bill. It was introduced on July 24th and passed by the House on the 25th in virtual secrecy by a vote of 419-3 with no dialogue -- no debate -- no press coverage. The Senate followed suit on July 27th, again with no discussion and no debate and no press with a vote of 98 -2. It was signed into law on Aug 2 by Trump. Patriot Act anyone? Except for Bernie Sanders, o
ur entire Vermont delegation
voted for these dangerous sanctions. IMO Bernie plays ball when he has to like he did at the DNC when he held up Hillary's hand. But he knows what is going on. He knows the Russian hacking thing is bullshit manufactured by corporate media to divert attention away from Hillary's criminality. However, he was one of only two, to say "no" to this bill and sanctions which move us closer to conflict with Russia. I have to give him his due on this one.
Vaxxed
is a recent documentary that depicts the coverup and lies that the CDC took to protect the revenue stream of Merck -- at the expense of millions of children. It is well done and is now available on Amazon Prime. Ty Bollinger has also just released a seven part docu-series
The Truth About Vaccines.
The vaccine schedule being promoted by the CDC and that is fast being written into law in every state should be looked at and studied by everyone who values the health of their children and every physician who truly values the health of his or her patients. Hear the other-side and then decide for yourself. How many Congress people do you know that have watched either one of these films and what excuse do you have for not being open to discussion and debating issues related to vaccine safety? Say what? I can't hear you.
As alarming as you will find these films to be -- realize that it is typical behavior for every regulatory agency and just about every Congressional person in Washington. Someone famous once said:
"To learn who rules over you, simply find out who you are not allowed to
criticize
".
Hopefully before our species becomes extinct and our planet is destroyed -- the unwashed masses and the hypocritical progressives will realize that government is entirely about protecting the elite, their businesses and the elected officials who work for them (not you). Chris Hedges called it illusion in his book The Empire of Illusion. IMO it is all theater being orchestrated by the Ministry of Propaganda -- Mainstream Media.
To counter this disinformation I have enclosed recent interviews with Robert David Steele and on my YouTube Channel:
deceptionsUSA
. He is highly intelligent and courageous. He dares to tell it like it is and this list is growing. Soon the list of truth tellers will gain enough critical mass to turn around this ship of death.
I recently completed a promotional video for he and Cynthia McKinney on you tube called
#UNRIG Summer of Peace
. It describes their recent initiative called
#Unrig.
Check it out.
I doubt this initiative will truly change things as reality is still too frightening for most - denial is far easier. IMO we are dealing with a criminal cabal that will throw a horse head in your bed or "suicide" you if necessary. They killed JFK, Malcolm X, Martin Luther King and Bobby Kennedy. All these deaths were part of the takeover by psychopathic elements of the Deep State. They have humanity convinced that war, death, fear, secrecy and lies are now the American way. America and Israel are being run by war criminals that we refuse to see. 9/11, manufactured terrorism and preemption are all part of a heinous game being orchestrated by billionaires, trillionaires and the military's most accomplished psychopaths. Compared to this wealth --------the majority of Americans are meaningless grains of sand-- alone we are powerless -- we can be blown away like a feather.
​
Don't you See?
Suffering & Death = Great Wealth.
Our willful blindness and denial have given rise to a New America and a New World Order of neocon fascists. This world order is composed of a nasty degenerative crime syndicate that feeds on our ignorance and fear and will stop at nothing to amass a wealth beyond our comprehension. They have learned how to spin gold out of human misery and most of humanity has become their farm animals as we welcome our own enslavement.
Robert David Steele and Cynthia McKinney speak directly to these issues. Their brave and thoughtful characters stimulated my video. Who knows? Perhaps some of these amoral gasbags (otherwise known as our elected officials) will actually grow a pair and stand for values other than money.
Further, perhaps some of you consumptive zombies out there, especially the ones that profess to be learned progressives, will wakeup and seek out alternative points of view. This does NOT mean PBS and NPR.
Many call PBS the Petroleum Broadcasting Service. Until recently The News Hour was sponsored by Chevron.
According to Jane Mayer of the New Yorker,
David Koch has donated upwards of $23 million to public television.
You are being played and manipulated by the likes of George Soros, a billionaire hedge-fund manager who's real last name is Schwartz, a jew from Hungary. He along with media are directly manipulating and often creating political movements like MoveOn.org, the woman's movement etc. Do you see? Its all about protecting and maintaining a status quo of bllionaires who run everything. When the truth comes out about Hillary and even Bernie the public will finally see.

The status quo is maintained by voting Democrat or Republican. Progressive wing of the Democratic party or Republican Hawks. Its all theater designed to give you the illusion that real fundamental change that affects peace, war, or money will ever occur. In fact many of the most heinous of policy changes took place under democratic leadership.

ALL D or R politicians been anointed, been given the nod, to keep you ensconced in a corrupt 2 party system that is being run by some of the nastiest people on the planet. If you think MSM (which also includes PBS and NPR) is giving you an objective view of reality you are a fool. Check out any of the alternative sites that I have referenced herein and study the content - not the glitz, not the hype. Be brave not fearful and then decide for yourself what your truth is.
If we continue blinking as we did with 9/11 or are doing now in Palestine the consequences will not just be something we read about. They will affect how we earn a living, feed our families, buy our homes, worship our Gods and live freely or if we live at all. You can no longer hide or pretend you do not know. Right now the USA is the world's primary purveyor of death, suffering and pedophilia. YES PEDOPHILIA.

A piece of each of us dies when we sanction the death of another. How do we fight this group of amoral gasbags? Read on!
​If you really look, pay attention and think critically the evidence will become overwhelming and undeniable.
After awhile you will have to leave your imaginary bubble along with
​ the fake politicians who claim to represent you and the fake news outlets that profess to inform you.
"Oh my God" you will exclaim as you realize that you have been duped -- it has been theater all along.​
​

Still Need Convincing?

Watch these two documentaries published by Independent Lens (from PBS).
Mission Statement

"We are stewards of this planet and its people.
We believe that awareness, attention, critical thinking,
and conscious living are the keys to breaking free
of the chains that bind us.
.
-- The Reluctant Activist, 2015 --​​

​Now close your eyes — take a moment — and imagine these headlines ...

The Price of Oil faces drastic reduction — as Peace Breaks Out in Syria.
Copyright laws thrown out - free energy now making its way to the public.
Food prices come down — as the threat of peace breaks out internationally.

Interest is eliminated — as World Banking Fraud is uncovered.
Media fingered for lies, coverup and corporate news bias.
Unrigged elections are the new wave as pedophilia and bribery scandals continue to get exposed.
Massive government/corporate scam goes public.

Helping your neighbor because it feels good -- replaces screwing your neighbor for money.

Love of Life vs Fear of Death
what a concept



Fair Use Statement
This site may contain copyrighted material, the use of which has not always been specifically authorized by the copyright owner. We are making such material available in an effort to advance the understanding of environmental, political, human rights, economic, democratic, scientific, and social justice issues, etc. We believe this constitutes a 'fair use' of any such copyrighted material as provided for in section 107 of the US Copyright Law.
​
In accordance with Title 17 U.S.C. Section 107, the material on this site is distributed without profit for informational, research and educational purposes. For more information go to:
http://www.law.cornell.edu/uscode/17/107.shtml
​
If you wish to use copyrighted material from this site for purposes of your own that go beyond 'fair use', you must obtain permission from the copyright owner if copyright applies. Conversely, my own material is open source.
Taken from
Project Censored's
home page.

​AWARENESS CRITICAL THINKING FREE SPEECH

NETWORKED FAT CATS STATUS QUO EVIL EMPIRES

PRESIDENTIAL LIARS FASCISM PROJECT CENSORED DEBT

DISASTER CAPITALISM SHOCK DOCTRINE FALSE FLAG & BLACK OPS

BANKING FRAUD MONSANTO

FRACKING and DICK CHENEY

CORPORATE MEDIA WILLFUL BLINDNESS

FREE SPEECH TERRORISM POLICE STATE

DEAD WHISTLE BLOWERS CHEMTRAILS HAARP